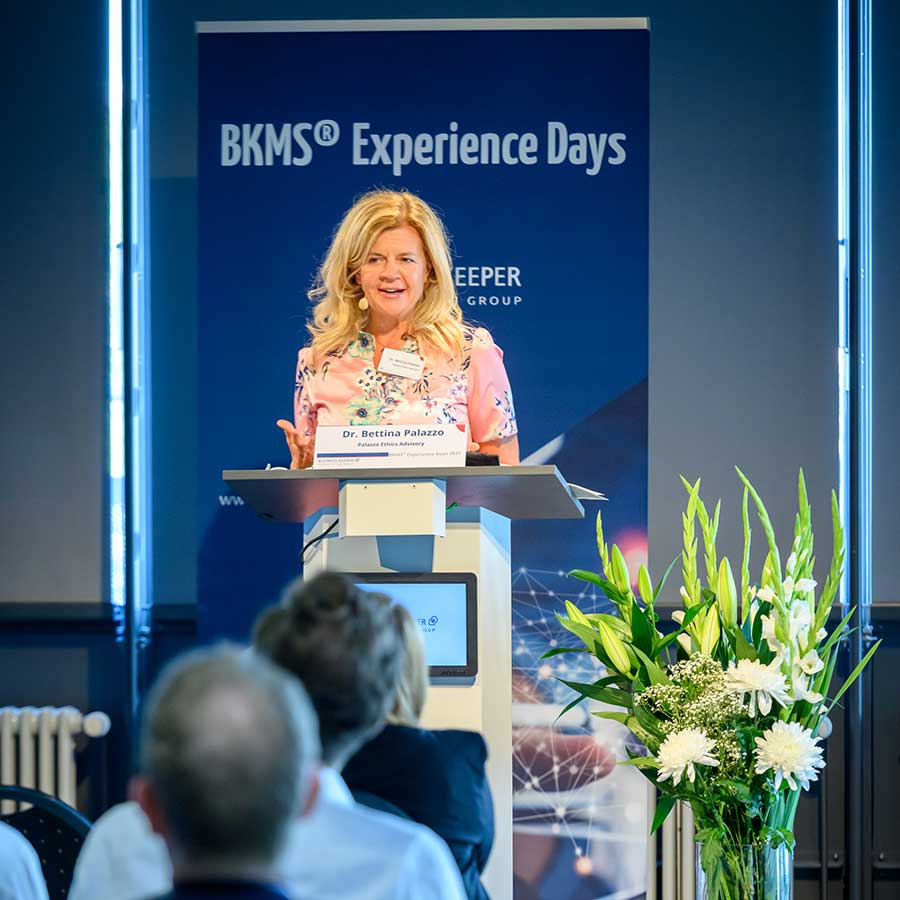 Dr. Bettina Palazzo
Palazzo talks
"Bettina blends intelligence, humor and lightness into serious topics such as ethics, harassment and sustainability issues at work. Her dynamic and interactive speaking style makes her sessions attractive. She also makes you feel smart and allows you to get up-to speed with the topics at hand."
You can also book me as a speaker.
For example, on topics like these:
Why good people do bad things
How to talk about ethics to your boss, without getting fired
The five steps to ethical leadership

Let's talk about sex…ual harassment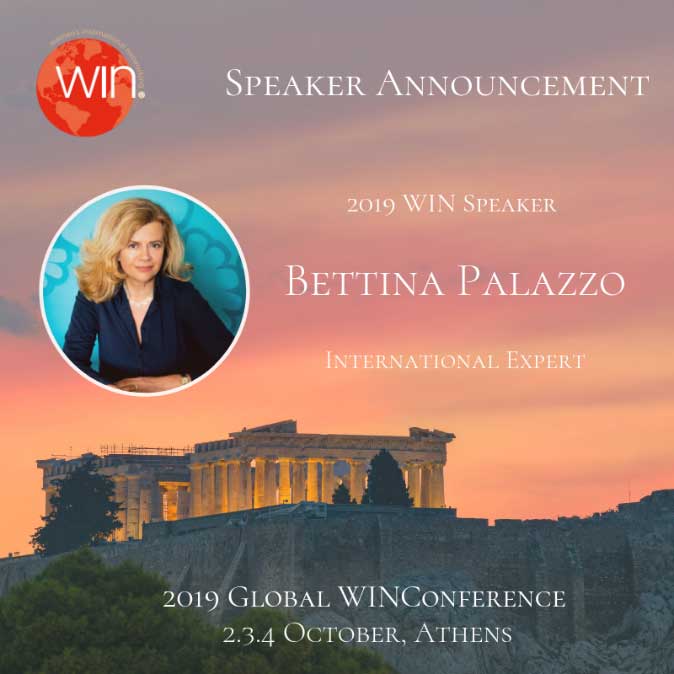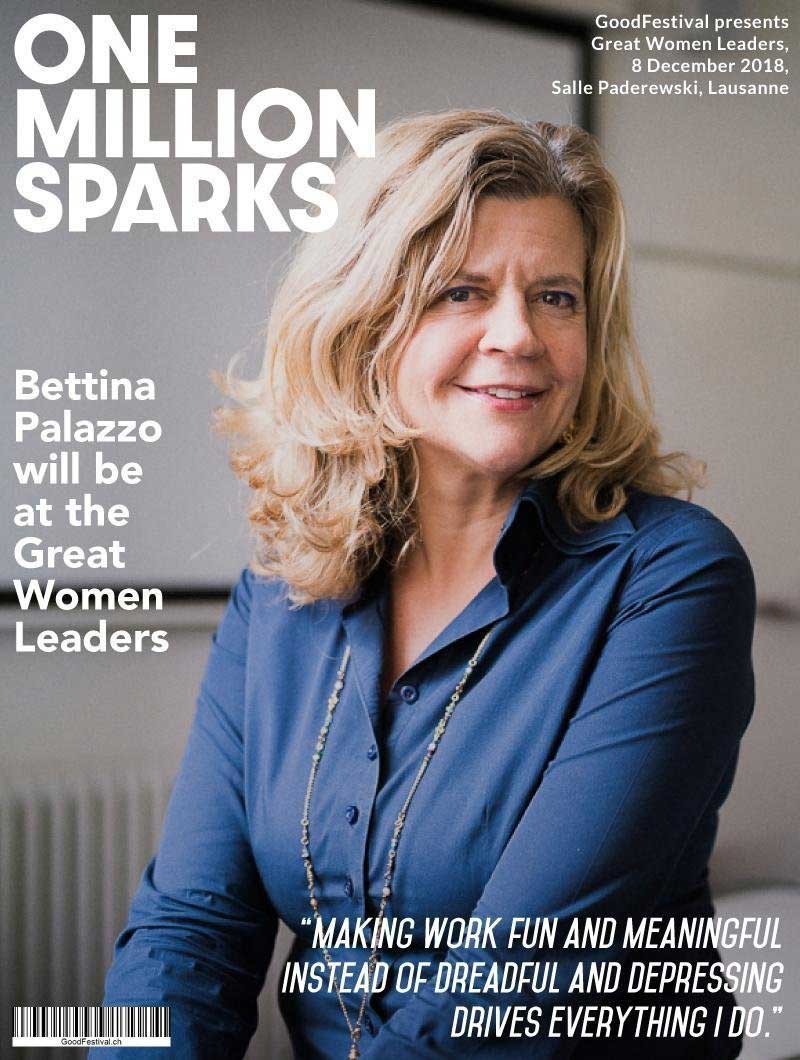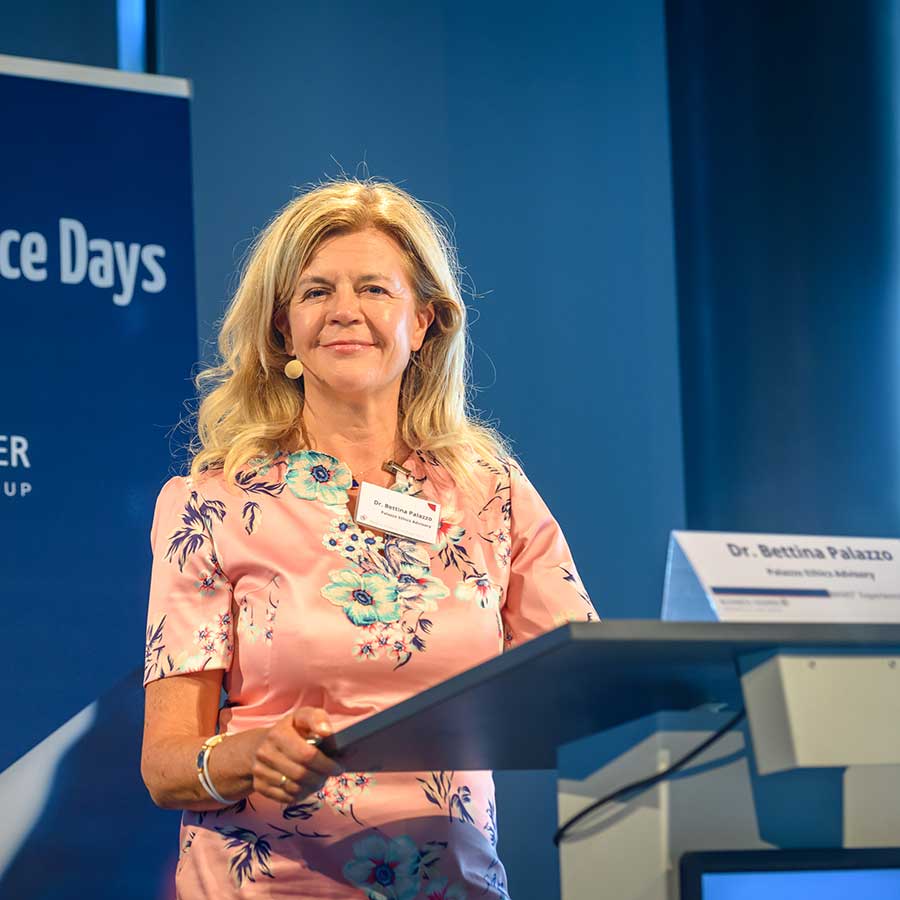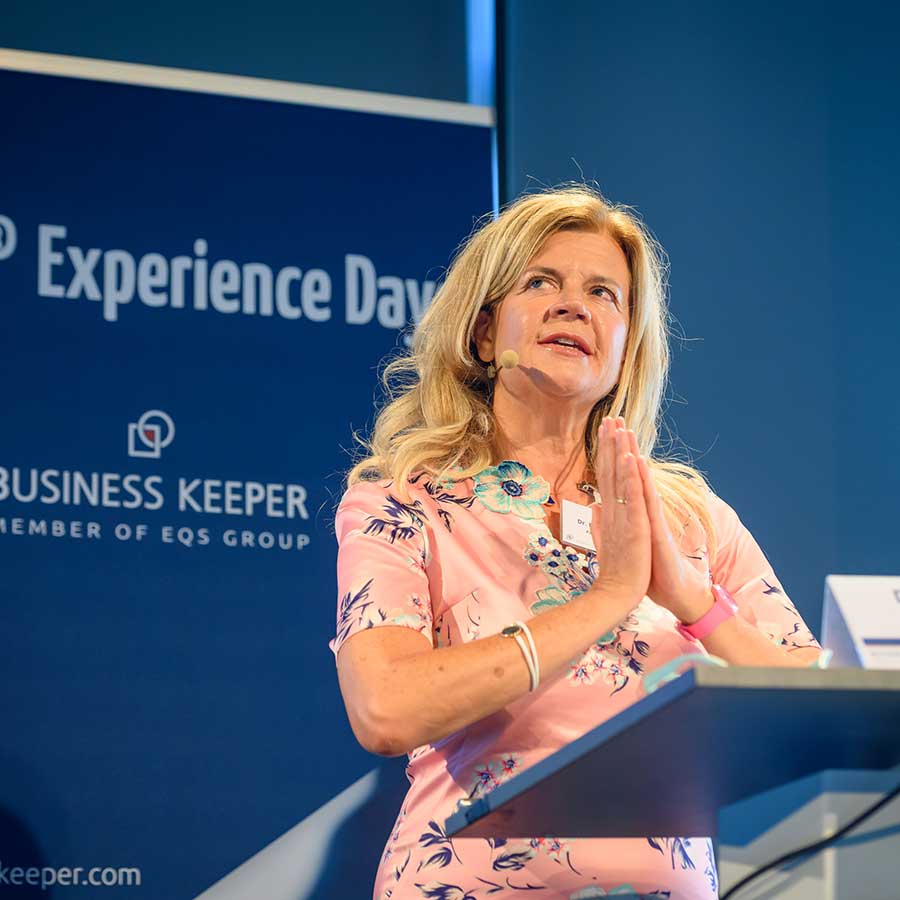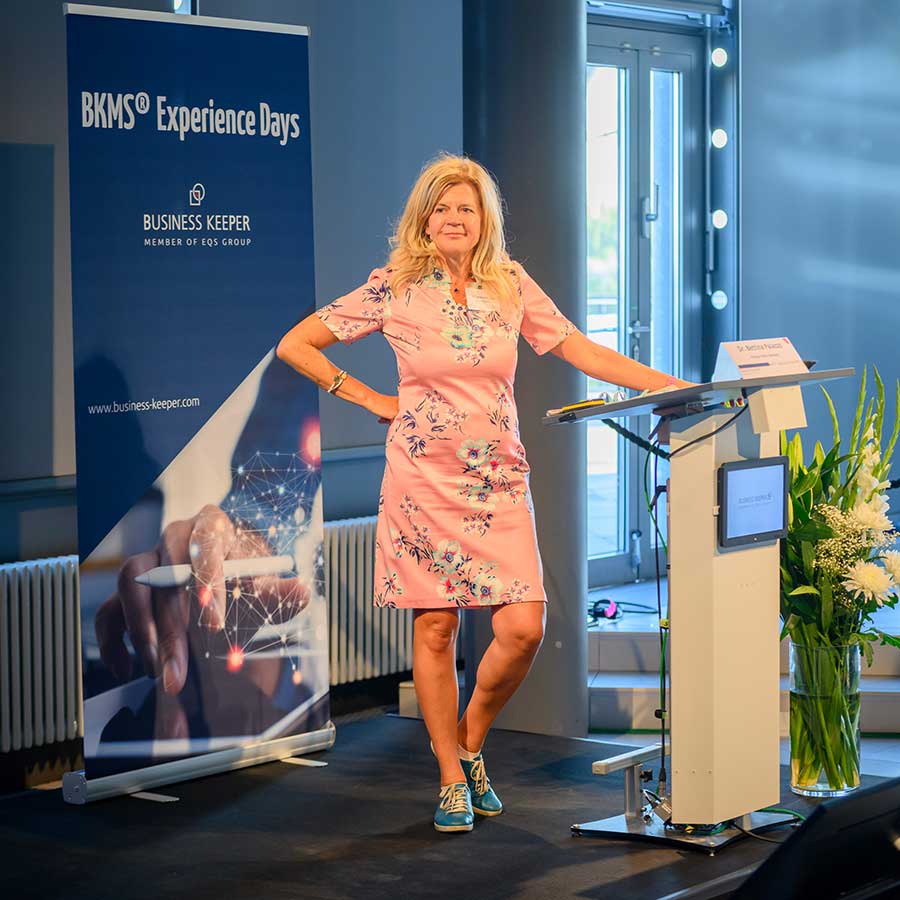 Photograph: Philipp von Recklinghausen EQS Group
Interviews, Podcasts und Videos
Impact Talk #3 | Ethics advisory and leadership
Cottino Social Impact Campus: Impact Talks 29.04.2021
In this Podcast with Edoardo Fregonese from the Cottino Social Impact Campus, an Italian think tank in Torino, I discuss the role of ethical leadership for a happy workplace and describe what ethics consulting is all about.
Discover the secret superpower of ethics!
Amy Carroll : Partner Up Podcast on Voice America 30.04.2021
Amy Carroll is world-class communication coach and she masters the art of asking great questioning. We discussed some great ones like "How do you define ethical behavior?" or "What can trigger even nice people to make unethical choices?" The bottom line of your conversation is that we can turn our ethical challenges into a secret superpower!
Build Your Values at Bettina Palazzo's Corporate Ethics Gym
Kathy Miller Perkins: Conscious Culture Café, the podcast that explores how you can lean into your purpose, live your values and enhance your social impact through your work. 2021-07-15
Cathy is corporate culture pioneer. It was fun to dive into some fascinating questions with her:
How has corporate ethics changed in the last 25 years?
Do ethics play out differently in the US vs. Europe?
How can we differentiate between speaking up and complaining?
Bettina Palazzo on Business Ethics
Compliance Perspective Podcast with Adam Turteltaub: Podcast featuring the top Compliance and Ethics thought leaders from around the globe. The Society of Corporate Compliance and Ethics and the Health Care Compliance Association will keep you up to date on enforcement trends, current events, and best practices in the compliance and ethics arena. May 18, 2021
Adam is a very experienced podcast host, and he had some insightful questions for me. We wanted to find out why people struggle so much when it comes to talking about ethics in business and what can be done about it. We talked about how to create save spaces for engaging conversations around ethics and what an authentic tone-from-the-top should sound like.
Bettina Palazzo on ethics and listening up
Podcast: Better Conversations by Executive Coach Sehaam Cyrene PCC Explore simple strategies for holding better conversations in leadership 27.5.2021
Executive Coach Sehaam Cyrene PCC knows a lot about how leaders can improve their listening and conversation skills. She inspired me to explore the many interesting links between listening, leadership and fruitful conversations. We discussed why most post-scandal companies go through the same cycle of denial, be-grudgingly admitting a problem, tackling the problem from a compliance angle and finally find out that starting with the ethical dimension would have been more effective. I also shared some fun facts about my best and worst conversation (spoiler the best was when I met my husband…)
Ethical Leadership
Podcast: Better Conversations by Executive Coach Sehaam Cyrene PCC Explore simple strategies for holding better conversations in leadership 27.04.2021
In my second talk with Seeham we were joinded by Dr. Hazbi Avdiji and we had a fun conversation full of laughter and giggles around serious topics like purpose, speak-up, sexual harassment, diversity and the feminine turn in business.